Dr. Abizer Kapadia Clinic
Minimally Invasive and Non-Surgical Genital Rejuvenation
Childbearing and aging can be hard on a woman's body in many respects. Changes in the appearance of the vaginal area bother many women. Stretched, sagging labia and weakened vaginal tissues can lead to urinary stress incontinence, vaginal dryness, pains, and discomfort wearing tight clothing.
Dr Abizer Kapadia, our board-certified plastic surgeon, knows precisely how to ensure the best results through vaginal rejuvenation.
What Is
Minimally Invasive And Non-Surgical Genital Rejuvenation?
Non-surgical vaginal rejuvenation treatments provide women with an alternative to surgery that achieves results nearly as quickly, if not for as long. These treatments use highly focused energy, either radiofrequency or laser, to invoke tissue contraction and promote collagen production in the vulvovaginal tissues.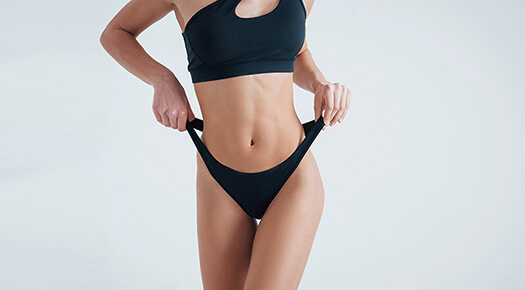 Who Is
An Ideal Candidate For Minimally Invasive And Non-Surgical Genital Rejuvenation?
What To
Expect At The Consultation With Dr. Abizer Kapadia?
Dr. Abizer Kapadia, a Board-Certified Plastic Surgeon, gives utmost importance to consultation. During the consultation, he will guide you through the whole procedure, explain all the little and technical details, give you helpful and specific suggestions and instructions, understand your reasons and goals from the treatment, and help you have realistic expectations from the same. 
Dr. Abizer Kapadia analyzes every necessary aspect before the treatment to deliver the best results and urges the patient to ask questions and resolve any doubts or queries they may have as his utmost priority lies in the safety and satisfaction of his patients.
Client Results
Dr. Abizer Kapadia has been producing great, aesthetically pleasing, and natural-looking results consistently in his 10 years of practice. However, the before-after images can not be showcased publicly on digital platforms in compliance with the laws in UAE and ethical guidelines. You can request to see the before-after images during your initial consultation.
How
Minimally Invasive And Non-Surgical Genital Rejuvenation Is Performed?
The treatments for non-surgical rejuvenation include radiofrequency (RF) and lasers. Although they involve the heating of the tissues, they are not excessively painful or uncomfortable. Heating the tissues affects the cells producing collagen so that the tightening effect may take a month.
RF treatments are typically done without anaesthesia. Laser treatment of the vaginal canal may also be done without anaesthesia, but external treatment is usually done with topical anaesthesia.
RF and laser treatments initiate tissue and nerve healing, which increases the firmness of the skin, making it supple. This increases sexual gratification while giving you excellent results.
How Is
The Recovery After Minimally Invasive And Non-Surgical Genital Rejuvenation?
Depending on the kind of results you want, several procedures may be performed together. Creating combinations ensures much more natural-looking and aesthetic results – which is the goal of the procedure anyway.
As established, the minimally-invasive nature of these procedures ensures an effortless recovery. It is comfortable, and any discomfort can be easily managed.
You must also note that this minimally-invasive and non-surgical method works best if there is not too much excess skin. If a lot of tightening is necessary, you might prefer a surgical approach. That guarantees better results. Especially under the care of a board-certified plastic surgeon like Dr Abizer Kapadia, you get excellent results from your surgical female genital rejuvenation!
Book Appointment
If you have any doubts or queries regarding minimally invasive and non-surgical genital rejuvenation or any other treatment, then we invite you for a consultation with Dr. Abizer Kapadia where he will gladly and expertly guide you on the matter.
You Might Be Interested In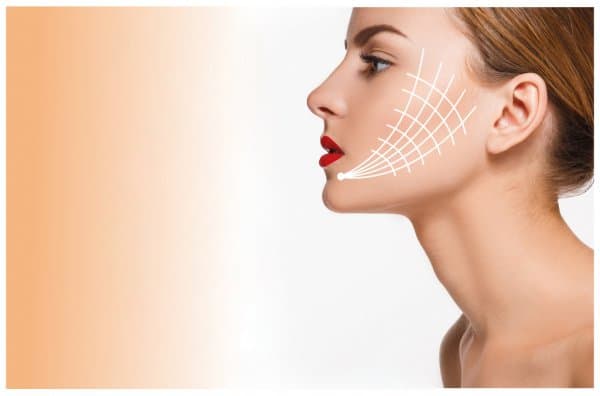 Thread Lift Dubai Jumeirah A thread lift, also known as a barbed suture lift, is a minimally invasive procedure that visibly lifts the skin, enhances
Read More »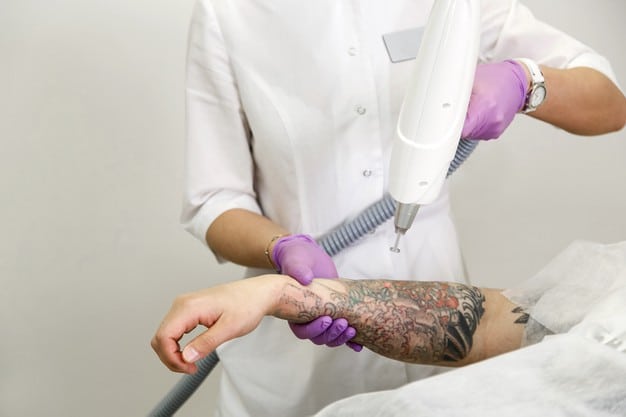 Tattoo Removal Dubai Tattoo removal is a procedure done to try to remove an unwanted tattoo. Common techniques used for tattoo removal Dubai include laser
Read More »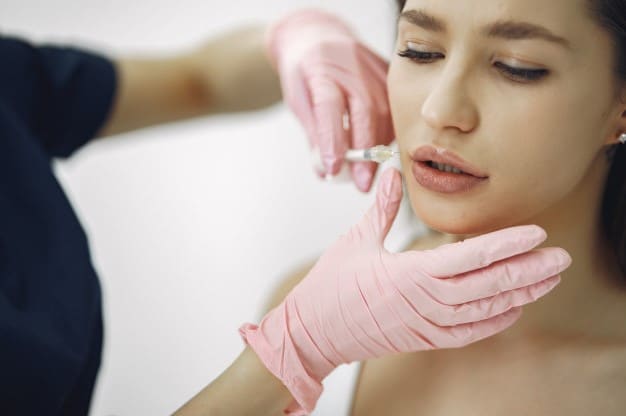 Overview In liquid facelift, injectables are used to fill wrinkles and add volume to the face for a younger, more refreshed look. These injectables include
Read More »