Dr. Abizer Kapadia Clinic
Over a lifetime, your skin acquires acne scars and prominent age lines. The finest, best method to address this is dermabrasion. Dermabrasion uses a rapidly rotating device to resurface the skin. It sands off the outer layers of skin and smoother, younger-looking skin grows back in its place. Dr Abizer Kapadia uses it to remove acne scars and age lines.
Dermabrasion is a type of surgical skin planning, typically performed in a professional medical setting by a dermatologist or plastic surgeon trained specifically in this procedure. This abrasive or planing action improves skin contour as it scrapes away top layers of skin to unveil smooth new skin.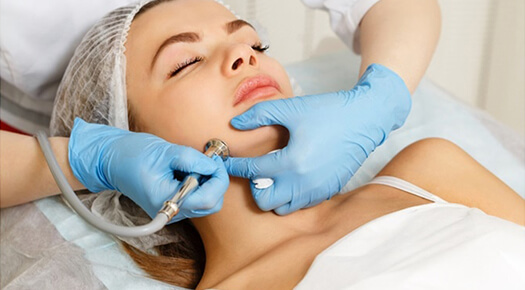 What To
Expect At The Consultation With Dr. Abizer Kapadia?
Dr. Abizer Kapadia, a Board-Certified Plastic Surgeon, gives utmost importance to consultation. During the consultation, he will guide you through the whole procedure, explain all the little and technical details, give you helpful and specific suggestions and instructions, understand your reasons and goals from the treatment, and help you have realistic expectations from the same. 
Dr. Abizer Kapadia analyzes every necessary aspect before the treatment to deliver the best results and urges the patient to ask questions and resolve any doubts or queries they may have as his utmost priority lies in the safety and satisfaction of his patients.
Client Results
Dr. Abizer Kapadia has been producing great, aesthetically pleasing, and natural-looking results consistently in his 10 years of practice. However, the before-after images can not be showcased publicly on digital platforms in compliance with the laws in UAE and ethical guidelines. You can request to see the before-after images during your initial consultation.
How
Dermabrasion Treatment Is Performed?
How Is
Recovery After Dermabrasion Treatment?
The procedure can take between a few minutes to over an hour. After the treatment, a moist, nonstick dressing is applied. Dr Kapadia might prescribe pain medication, and you can usually return to work after two weeks. The swelling will begin to decrease within a few days to a week. The pinkness fades in about three months.
As the treated area heals, your skin looks smoother. Protect your skin from the sun for at least 12 months to prevent permanent changes in skin color.
Book Appointment
If you have any doubts or queries regarding dermabrasion or any other treatment, then we invite you for a consultation with Dr. Abizer Kapadia where he will gladly and expertly guide you on the matter.
You Might Be Interested In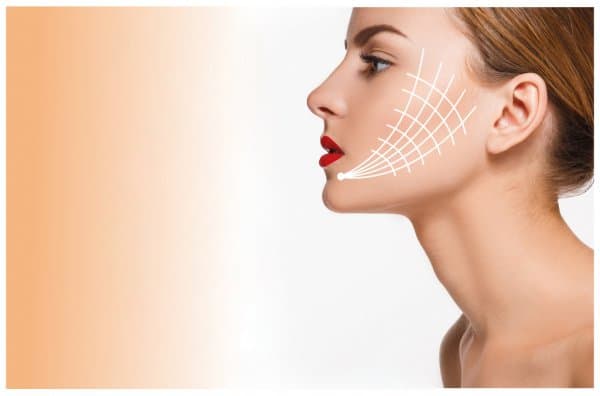 Thread Lift Dubai Jumeirah A thread lift, also known as a barbed suture lift, is a minimally invasive procedure that visibly lifts the skin, enhances
Read More »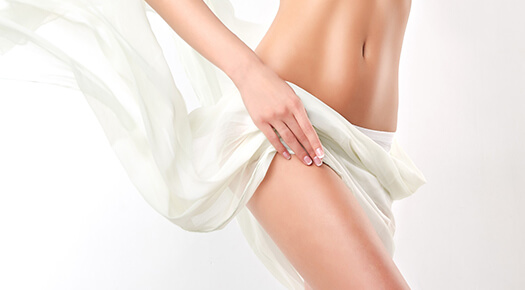 Overview Nonsurgical female genital procedures can help to reverse changes in a woman's genitalia that are caused by childbearing, hormonal changes and/or aging. Introduction Childbearing
Read More »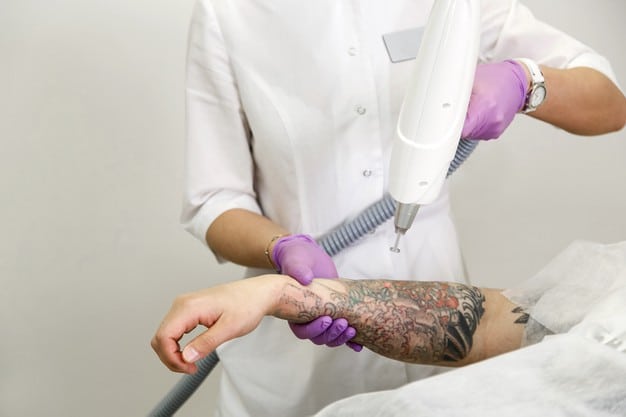 Tattoo Removal Dubai Tattoo removal is a procedure done to try to remove an unwanted tattoo. Common techniques used for tattoo removal Dubai include laser
Read More »