Dr. Abizer Kapadia Clinic
Having perfectly shaped and voluminous large breasts is a dream of every woman, but sometimes overly large and heavier breasts that are out of proportion with the body turn this dream into a nightmare. Such heavy breasts can make one's everyday life uncomfortable and even painful, affecting daily normal activities like exercise, walking, sleeping etc.  Not only women have to deal with physical pain, but having heavy breasts that are out of proportion with the body can take a toll on one's confidence, self-esteem, body image, resulting in inferiority complex and other mental health issues. If you are struggling with large breasts, then Breast Reduction surgery is the right choice for you.
What Is
Breast Reduction?
Breast Reduction surgery, medically known as Reduction Mammaplasty, is a surgical procedure performed to reduce the breast size of a female by removing excess fat, tissue, and skin from the breasts to make them small, aesthetically pleasing, and proportionate to the body.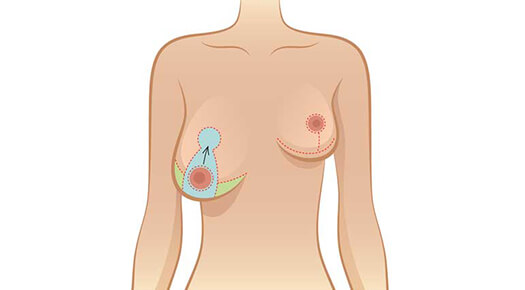 Who Is
An Ideal Candidate For Breast Reduction?
Dr. Abizer Kapadia, a Board Certified Plastic Surgeon, has provided guidelines as to who can receive Breast Reduction surgery:
What To
Expect At The Consultation With Dr. Abizer Kapadia?
Dr. Abizer Kapadia gives the utmost importance to the consultation as it is the step where you understand the procedure, all the aspects of it, and analyze your comfort level with the doctor and his/her staff. During the consultation, Dr. Abizer Kapadia will guide you through the whole process with all the details and will discuss how to prepare for the surgery, its recovery process, helping you make an informed decision. Dr. Abizer will also discuss and understand your reasons for getting surgery and help you have realistic goals and expectations from the surgery.
During the consultation, you should prepare yourself for a physical examination and discuss your medical history, previous surgeries, drug allergies, medical conditions, and other such topics concerning your health. Dr. Abizer also urges his patients to ask questions and queries to resolve any doubts they may have regarding the surgery, procedure, risks involved, and results as his utmost priority lies in the safety and satisfaction of his patients.
Client Results
Dr. Abizer Kapadia has been producing great, aesthetically pleasing, and natural-looking results consistently in his 10 years of practice. However, the before-after images can not be showcased publicly on digital platforms in compliance with the laws in UAE and ethical guidelines. You can request to see the before-after images during your initial consultation.
How To
Prepare For Breast Reduction?
How
Breast Reduction Surgery Is Performed?
What Are
The Risks Associated With Breast Reduction?
All these risks are very uncommon and will not occur in one patient. Dr. Abizer takes utmost care to avoid the occurrence of any risks and complications during the surgery.
How Is
Recovery After Breast Reduction Surgery?
Breast reduction surgery is a safe procedure that provides immediate, satisfactory, and generally permanent results. However, breast size or shape may change due to reasons such as aging, weight fluctuations etc. 
Book Appointment
If you have any doubts or queries regarding breast reduction surgery or any other treatment, then we invite you for a consultation with Dr. Abizer Kapadia where he will gladly and expertly guide you on the matter.
You Might Be Interested In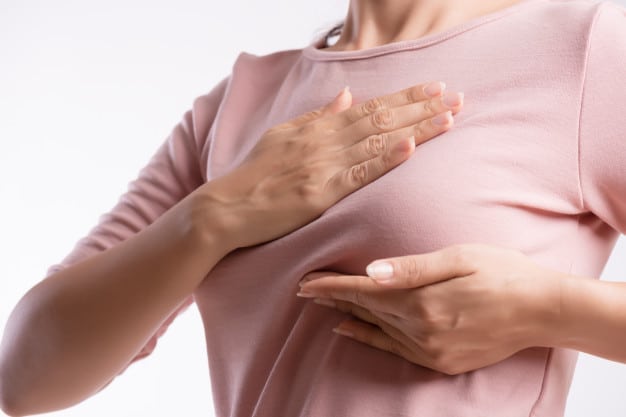 Overview Breast reconstruction is the surgical process of rebuilding the shape and look of a breast. It involves using autologous tissue, prosthetic implants, or a
Read More »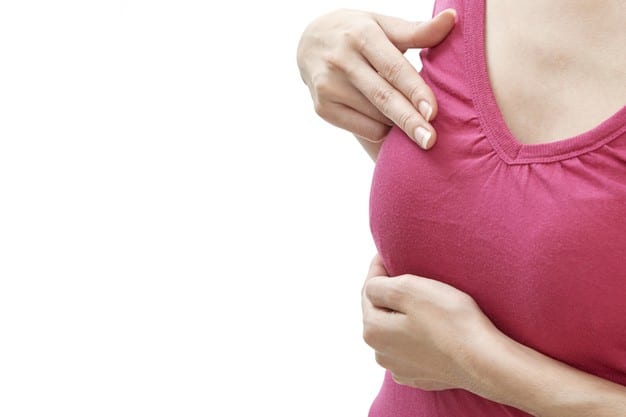 Breast Lift Dubai, Al Wasl Road Breast lift or Mastopexy is a procedure of fixing the sagging of breasts by removing excess skin and tightening
Read More »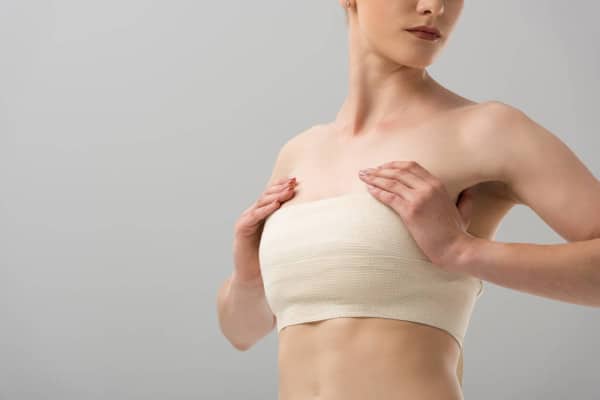 Breast Augmentation Dubai Jumeirah Breast Augmentation is a cosmetic breast surgery performed to increase size, shape and volume of the breasts. It is a completely
Read More »